Continuing with our international collaborations, last week we had the visit of the Philippine chef Reggie Aspiras in Bilbao. We have previously collaborated with her telematically due to the pandemic, but this time we had the opportunity to meet in person and plan her longer visit to the Basque Country that will take place in 2023.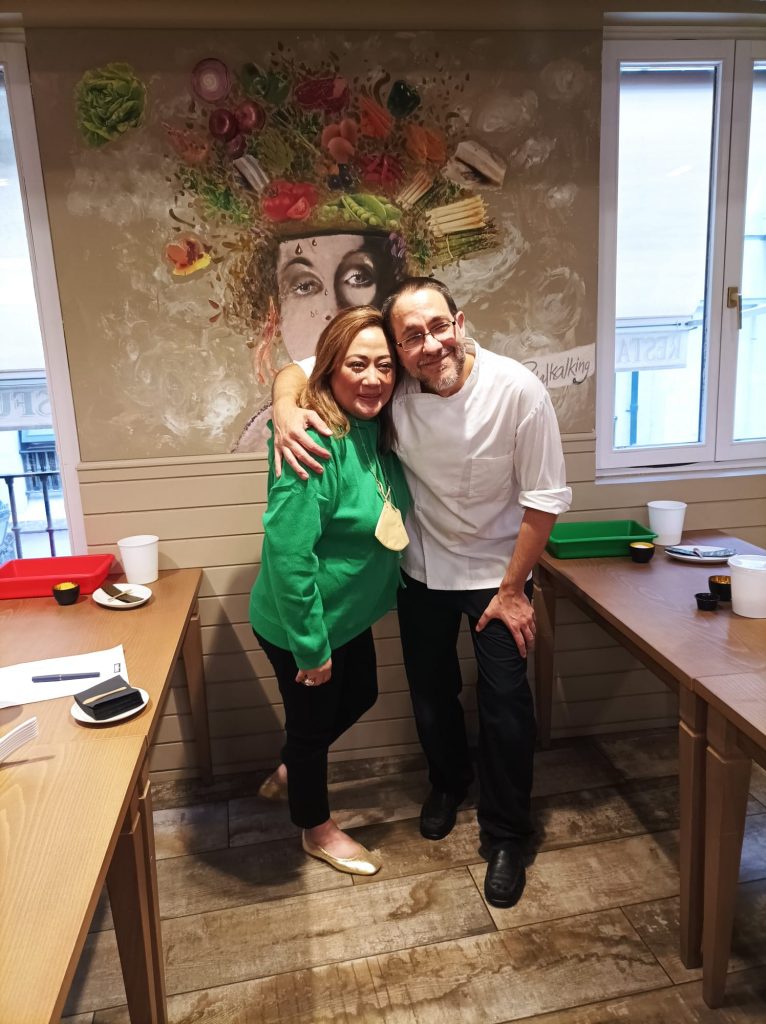 Chef Aspiras, began cooking at the age of 6 and she decided to be formed in Europe. After running a restaurant, she realized that what she really loved was passing on her culinary knowledge to others, so she founded the Reggie Aspiras School of Culinary Arts in 1991.
The Chef has an expansive culinary repertoire that ranges from classical / continental, Asian and dietary cuisine. She is also a food writer & stylist, restaurant and catering consultant, brand & product consultant, chocolate & confectionery artist, gourmet food caterer, cake designer, and a specialized instructor in the culinary arts.
After several books published, her activity in her blog and her undeniable presence in social networks, now, in love with the Basque culture and gastronomy, Chef Reggie Aspiras collaborates with Basqvium sharing with her followers traditional dishes and recipes of the Basque Country.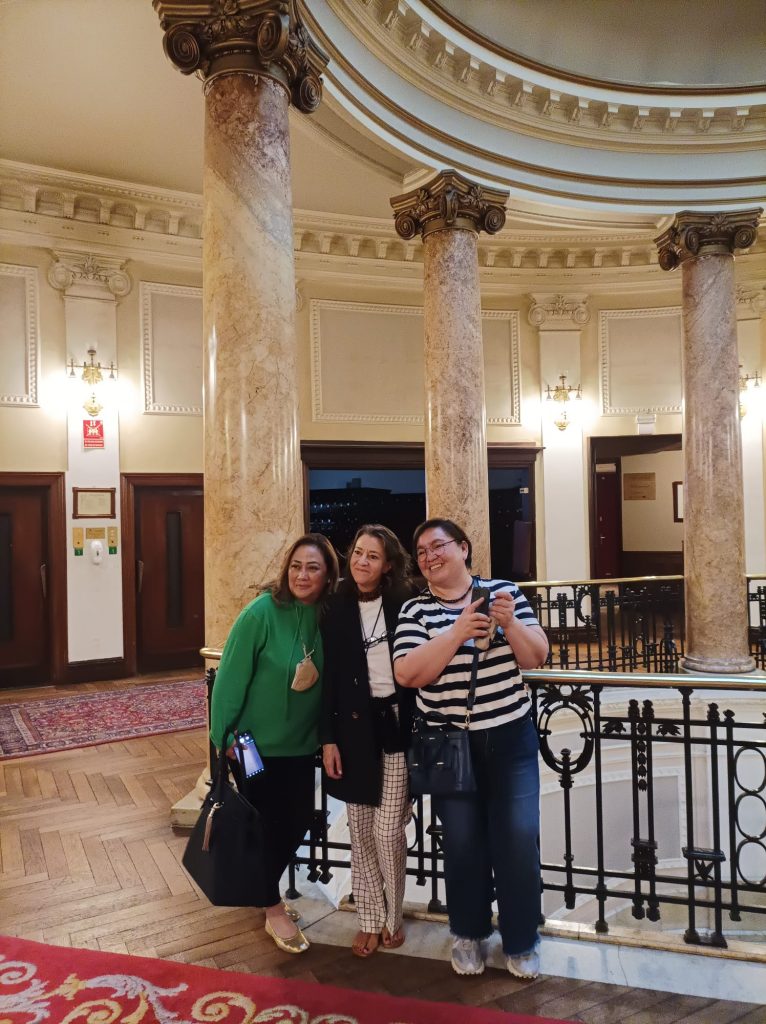 Every week she includes new content on her social networks, where these «exotic» and innovative recipes can be found for her followers, who are looking, above all, to bring the Basque Country not only to the Philippines, but also to Asia.
This is just a small part of her plan to come to the Basque Country to record for her program "Kitchens of the World", so that we showed her the most special and emblematic places of this wonderful country so that she can plan next year's visit.
Aspiras was able to get to know in depth all the relevant corners of the Basque cities, as well as some of the most iconic spots of the Basque coast and countryside
From Basqvium, we were able to enjoy with her some of the specialties of our land: pintxos, Txakoli and Rioja wineries, Cider Houses, pastry shops, grilled fish… and the unique chocolates from Mendaro, a delicatessen that can only be found here.